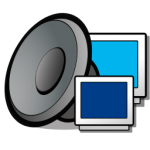 At a workshop that I go to we have a music station that's been playing rock and metal music for a very long time.
The player used was a generic MP3 player hacked to get power from a 5V charger and since it's very old it has just(!) 2GB of storage, so not many songs fit on it and you can imagine the playlist repeats itself quite often.
Some time ago we talked about something and an idea popped up to make an upgrade to the music station. We had an RPi 1, wifi adapter and 16GB flash drive laying around, so I put those together to make a music station. And with that you also need a some kinda system to actually play music.
I experimented with various different OS'e just for that – Volumio, RuneAudio (and the other version RuneAudio+R E2), Pi MusicBox and Moode Audio.
Read more